Explore the Benefits of Choosing an
All-Girls High School
Multiple studies show students at all-girls high schools feel more support, respect, and self-confidence; have greater aspiration and motivation, and are surer in their math, engineering, and logic skills (Higher Education Research Institute, UCLA). In September 2023, ICGS, The International Coalition of Girls Schools, shared the Top 10 Reasons to Choose a Girls' School. 
As a member of ICGS, Holy Names Academy challenges young women to develop their talents and career interests to their best advantage.
95% of students in all-girls high schools feel supported by their teachers (vs. 84% of girls at coed schools)
90% feel supported by other students (vs. 73% of girls at coed schools)
83% feel supported by their school administrators (vs. 63% of girls at coed schools)
HOLMGREN, RICHARD. STEEPED IN LEARNING: THE STUDENT EXPERIENCE AT ALL-GIRLS SCHOOLS, ALLEGHENY COLLEGE, 2014.
WOMEN WHO LEAD
Holy Names Academy inspires young women to excel in life with confidence and courage and lead with integrity. We are proud to offer students a wide variety of ways to get involved in leadership roles and to have Faculty & Staff who provide mentorship. Read more about leadership opportunities at HNA on our Student Leadership page.
60% of girls school grads report higher self-confidence than coed peers

80% of HNA students hold leadership positions during their four years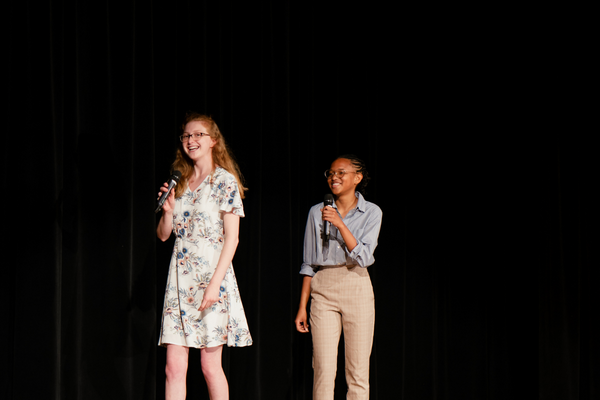 SAX, LINDA. WOMEN GRADUATES OF SINGLE-SEX AND COEDUCATIONAL HIGH SCHOOLS: DIFFERENCES IN THEIR CHARACTERISTICS AND THE TRANSITION TO COLLEGE, UCLA, 2014.
COLLEGE READINESS
Our robust Advanced Placement program offers HNA students the opportunity to earn college credit and prepare for college-level rigor in their classes. 
In 2023, the College Board awarded 185 AP Scholar designations to Holy Names Academy students:
71 AP Scholars with Distinction | 59 AP Scholars with Honor | 55 AP Scholars
74.1% of the Class of 2022 earned AP  Scholar recognition and 39.1% achieved the highest level of AP Scholar Award.

92.7% of the 405 HNA students tested in 2023 earned a score of 3 or higher on at least one exam.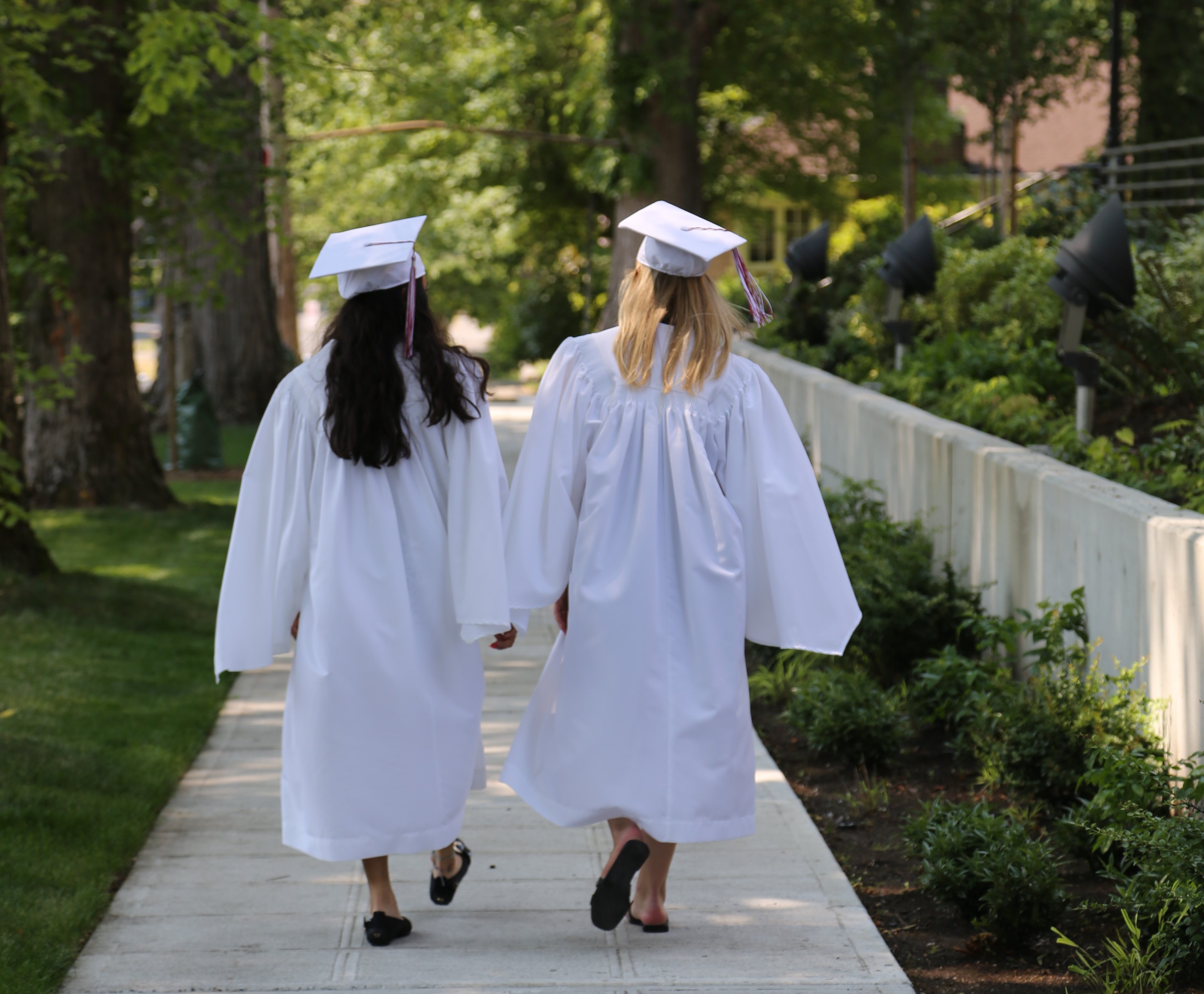 DIVERSITY & INCLUSION AT HNA
Women of color comprise 40% of our student population.
We are committed to the integration of diverse voices and perspectives in the curriculum.
The Faculty & Staff Diversity Committee meets monthly to discuss issues of race, equity, and social justice that impact our community.
Special Events & Programming: Reception for Families of Students of Color, Assemblies, Speakers, Peace & Justice Day, Field Trips.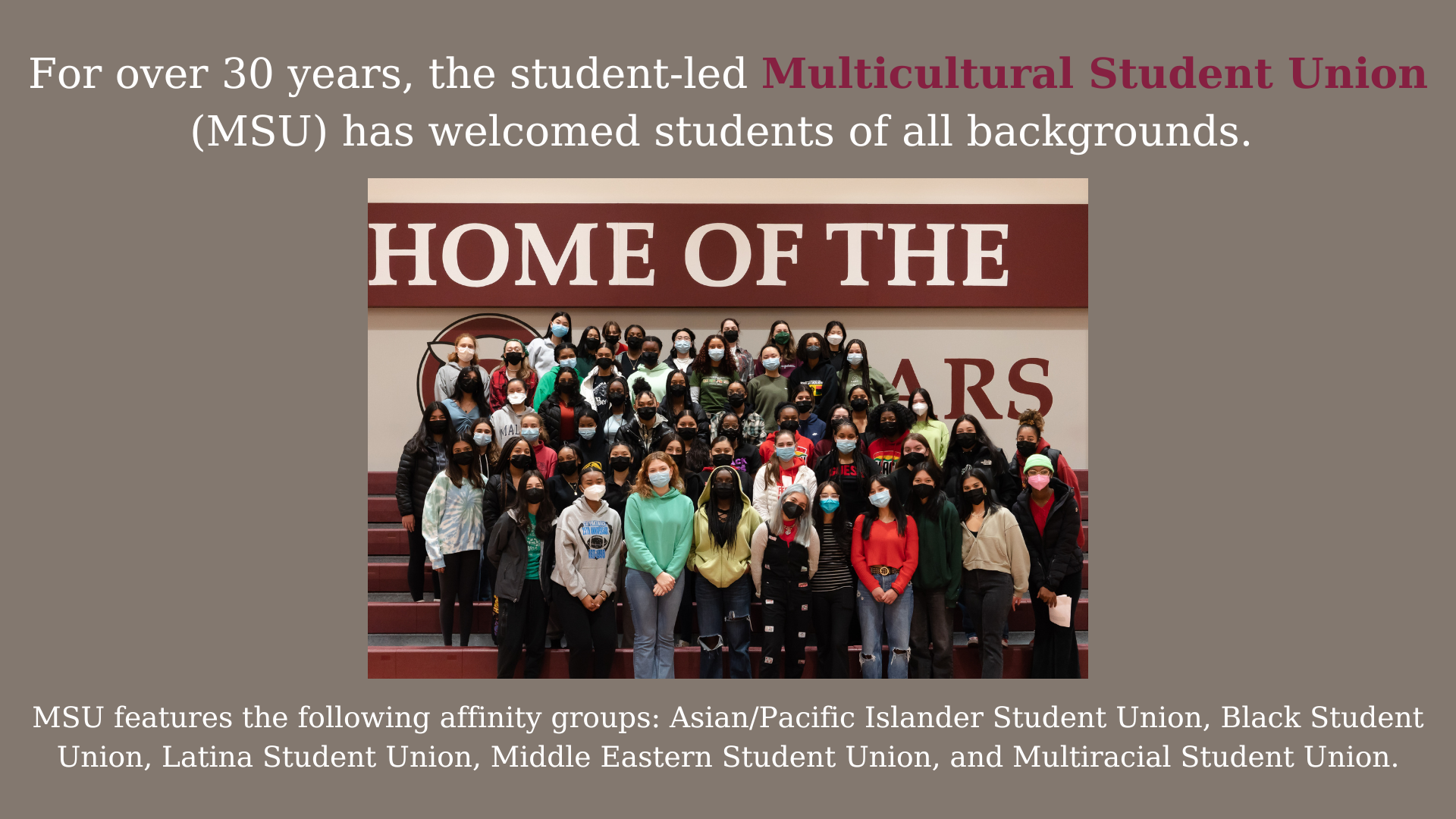 DEVELOPMENT OF THE WHOLE PERSON
Holy Names Academy was founded by the Sisters of the Holy Names of Jesus and Mary (SNJM), an international congregation dedicated to the full development of the human person through education, social justice, contemplation, and the arts.
HNA students are passionate about community service and community service and social justice. Our students have collectively logged 125,629 hours, which equates to an economic impact of $3,826,659.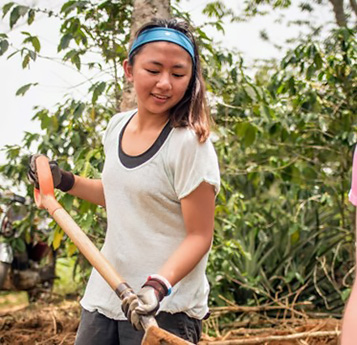 All-girls school graduates are three times more likely to consider engineering careers.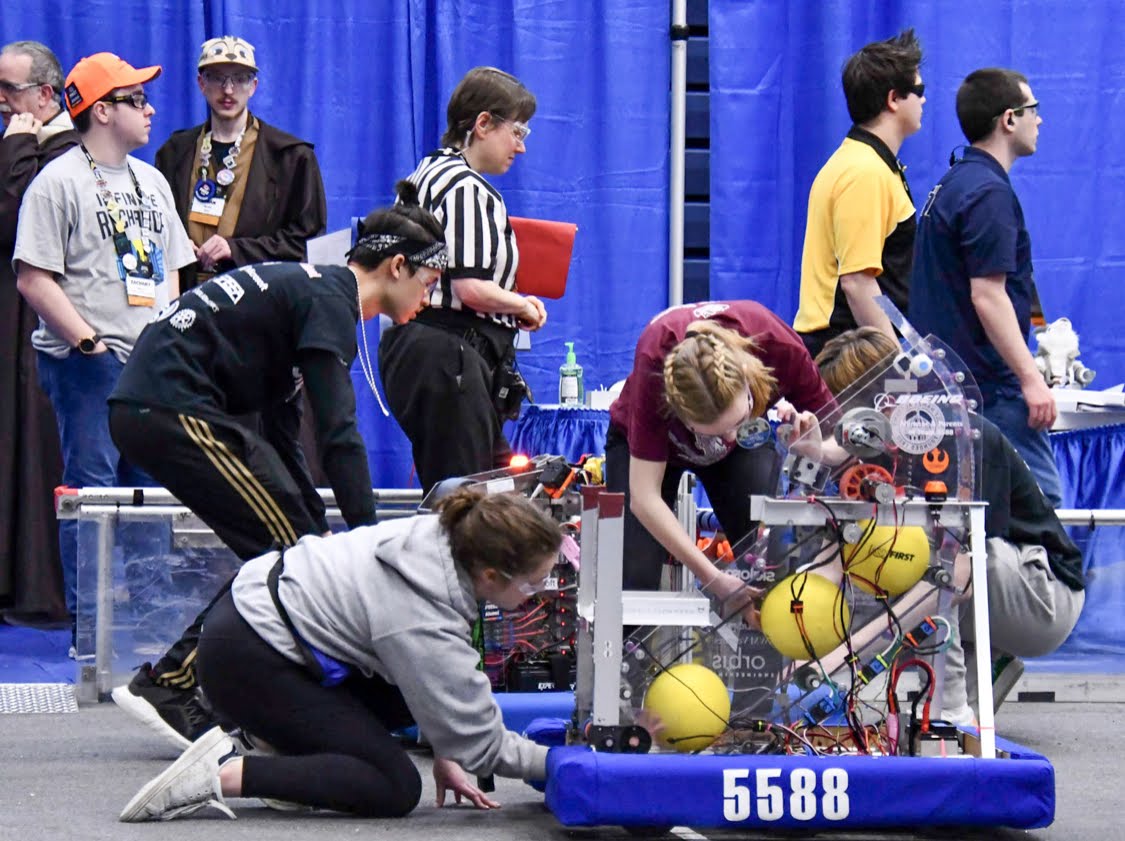 All-girls school graduates report higher confidence in their ability to support their arguments with logic and seek alternative solutions to a problem than their peers in coed schools.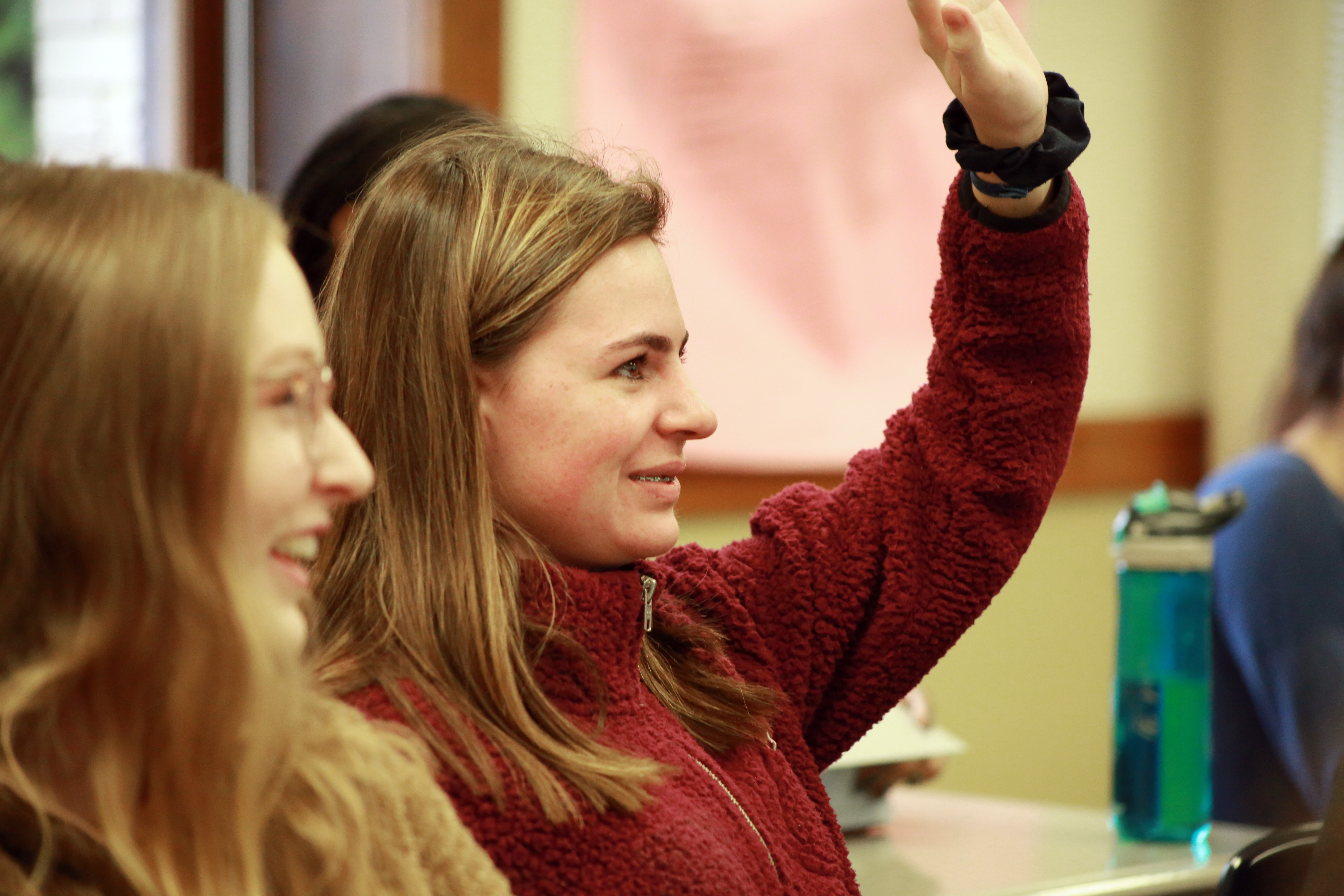 All-girls school graduates report higher confidence in math and science-related skills than graduates of coed high schools.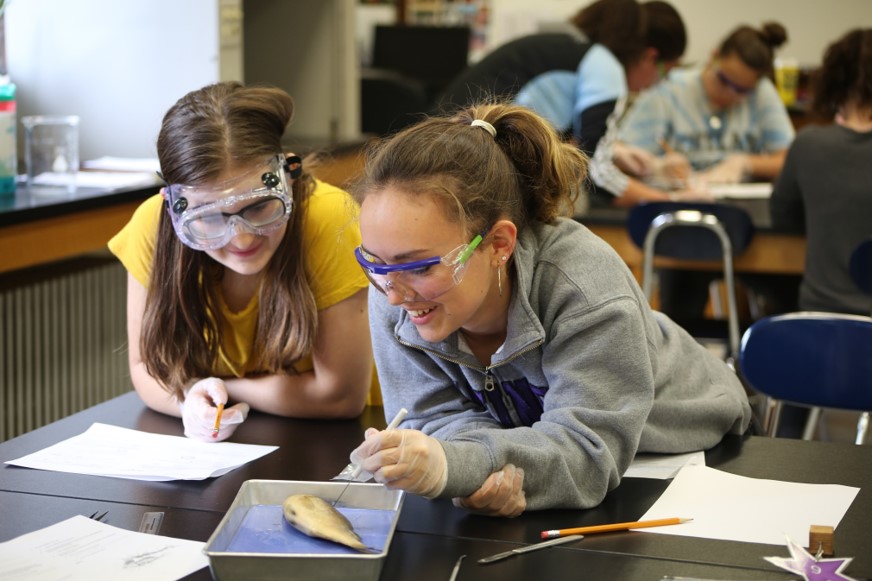 RIGGER-PIEHL, TIFFANI, ET AL. FOSTERING ACADEMIC AND SOCIAL ENGAGEMENT: AN INVESTIGATION INTO THE EFFECTS OF ALL-GIRLS EDUCATION IN THE TRANSITION TO UNIVERSITY. HIGHER EDUCATION RESEARCH INSTITUTE, DECEMBER 2018.
HNA ALUMNAE: LEADING WITHOUT LIMITS
Holy Names Academy is proud to have graduated over 11,000 young women. Our network of alumnae spans across the world and in virtually every career field. We are excited to share a few notable alumnae below, and we encourage you to explore our Alumnae page to read more about our alumnae community.
Notable Alumnae:
Commander Emily Basset '95, Reactor Officer, USS Gerald R. Ford, United States Navy Aircraft Carrier
Julia Reed '05, Senior Policy Advisor, Mayor's Office, City of Seattle
Angela Rye, J.D., '98,  Political Commentator, CNN
Lindsay Meyer '07,  Former member of the US Rowing Team, 5th Place in Quadruple Sculls in 2008 Beijing Olympics
Meagan Flynn '85, Associate Justice, Oregon Supreme Court
Celia Chavez '86, Los Angeles-based professional singer, songwriter, instrumentalist, vocal arranger and coach, and music educator
Katherine Zappone '72, member of Irish Parliament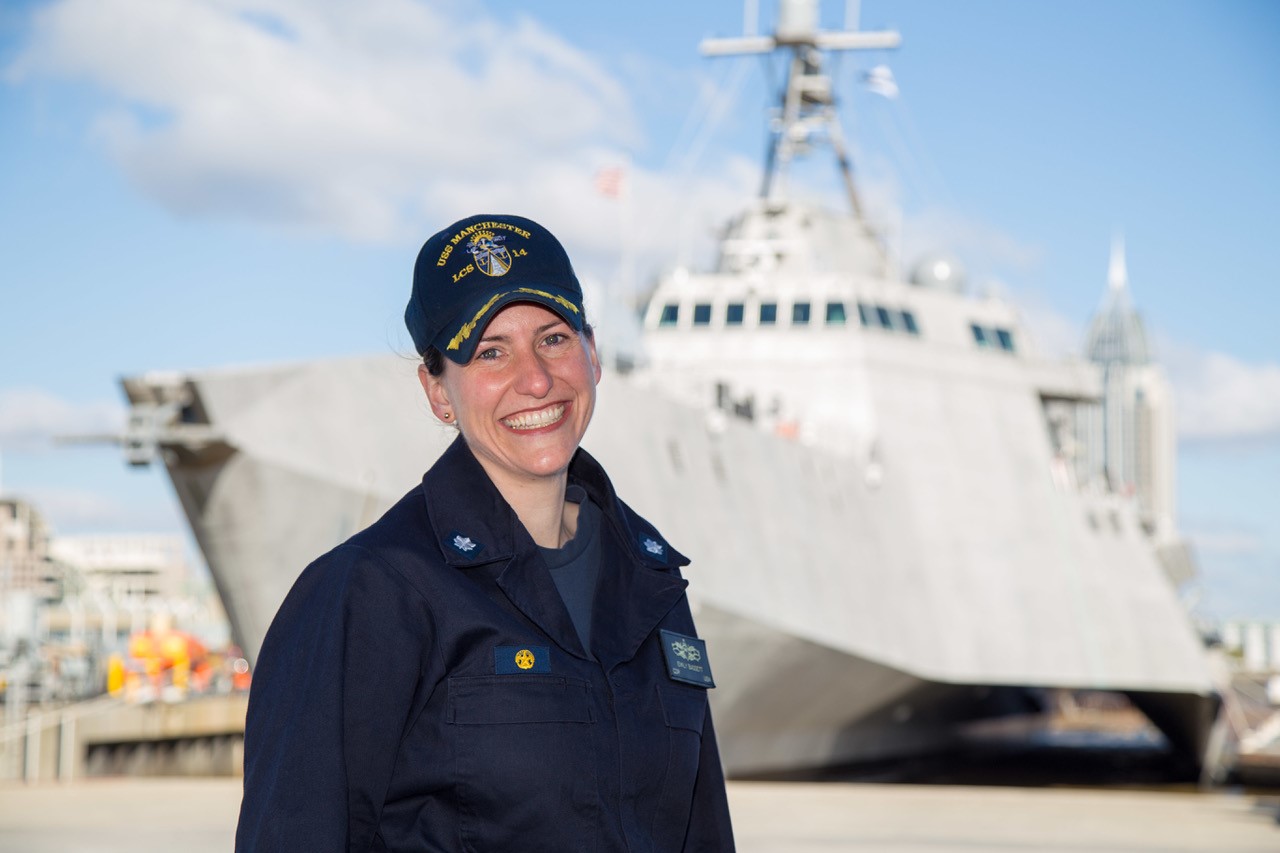 EMILY BASSETT '95 IN FRONT OF THE USS MANCHESTER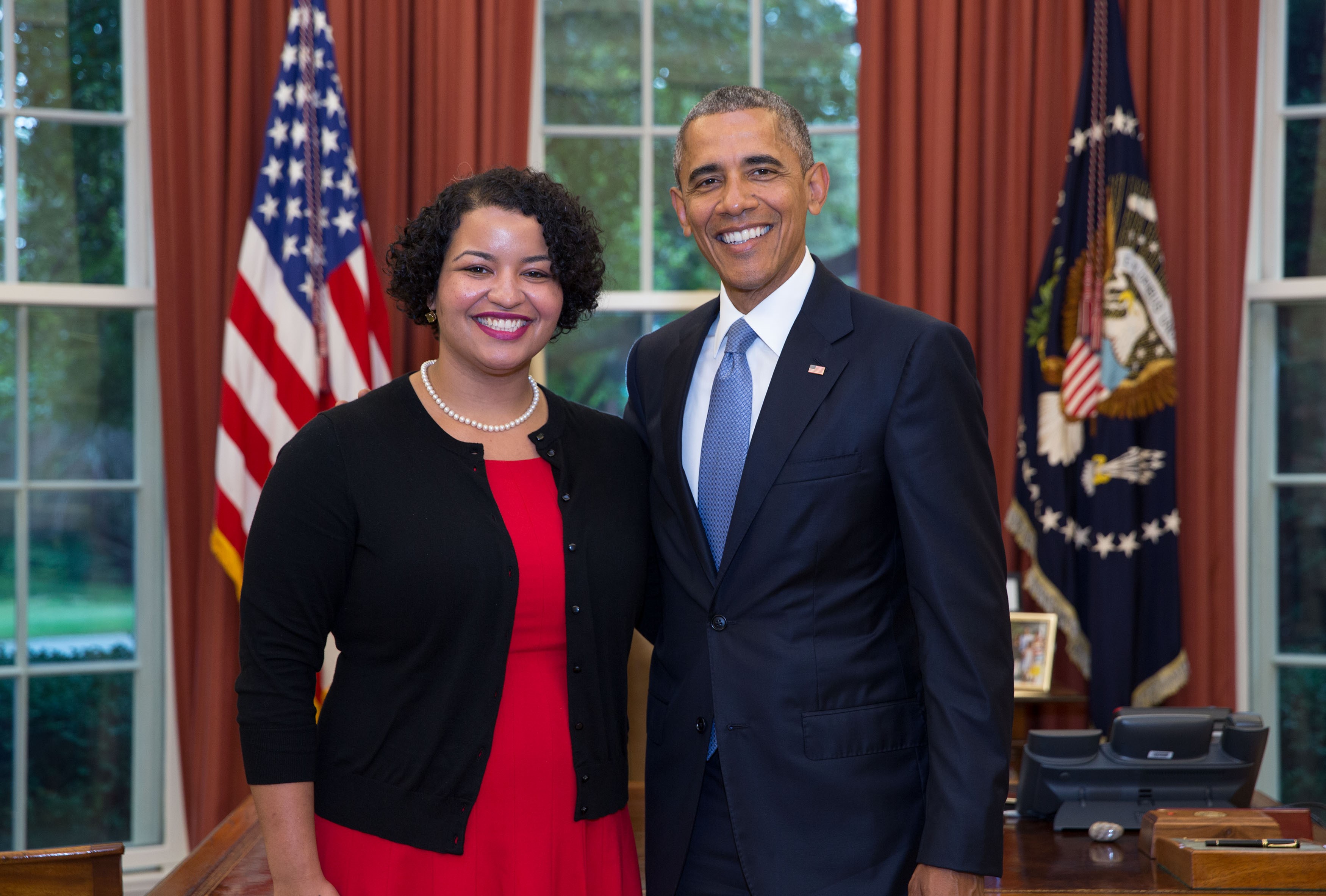 JULIA REED '05 WITH PRESIDENT BARACK OBAMA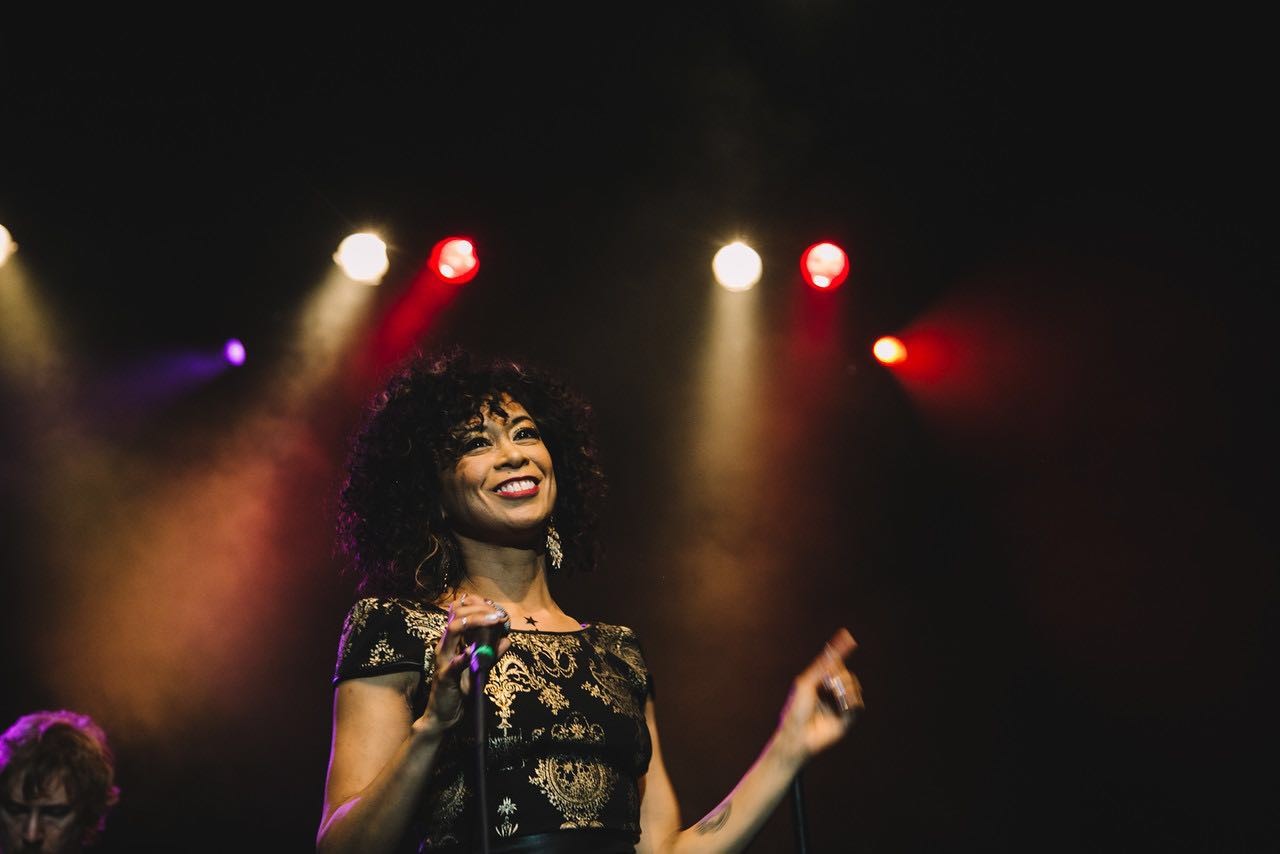 CELIA CHAVEZ '86 PERFORMING WHILE ON TOUR WITH ENRIQUE IGLESIAS
One-third (33%) of faculty & staff are Holy Names Academy alumnae.