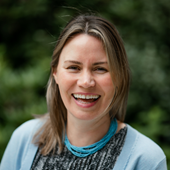 Message from the Director of Development
Today, Holy Names Academy is more extraordinary than ever because of the dedication and ingenuity of its thriving community through the years—students, parents, faculty & staff, alumnae, alum parents, board members, and friends. Our development team and I are honored to be stewards of the HNA community's generosity as we all work together to ensure the Academy is continually stronger and brighter.
Financial Aid
Provide financial aid for qualified young women whose families need tuition financial assistance. This year, 36% of students are benefitting from $2 million available for financial aid.
Student Life & Program Initiatives
Examples include purchasing buses for student shuttles and activities, improving the theater & film program, bolstering STEM curriculum offerings, and providing support to students who are unable to afford regular school expenses.
Faculty & Staff
Enhance salaries and benefits to retain and recruit highly competent and dedicated employees, because the best educational experience starts with fantastic teachers.
Campus Maintenance
Preserve the school's historic building and introduce updates for our modern era.