Celebrating HNA Students' Advanced Placement Achievements
Congratulations to the students who earned high scores on last May's Advanced Placement (AP)* Exams. These scores are a wonderful testament to our student's hard work and focus and a strong reflection of the collective success of all our students.
HNA students earned 196 AP Scholar awards for high scores on multiple exams:
• AP Scholar with Distinction—95
• AP Scholar with Honor—42
• AP Scholar—59
This strong performance by our students gives them an advantage in college admissions, and many are able to earn college credit and advance in their programs. Among the Class of 2022, 70.2% earned AP Scholar recognition, and 44.9% achieved the highest level of AP Scholar Award.
Holy Names Academy is strongly committed to offering its students access to AP courses and national testing in a wide range of subjects. All students enrolled in an AP class at Holy Names Academy are required to take the corresponding AP exam, and they routinely score well above both national and global averages.
In 2022 alone, HNA proctored 867 exams to 405 students. The breadth of HNA students' success is represented in the following graphs, which show the percentage of HNA students achieving a grade of 3 or higher—90% in 2022—and HNA students' scores compared to national scores.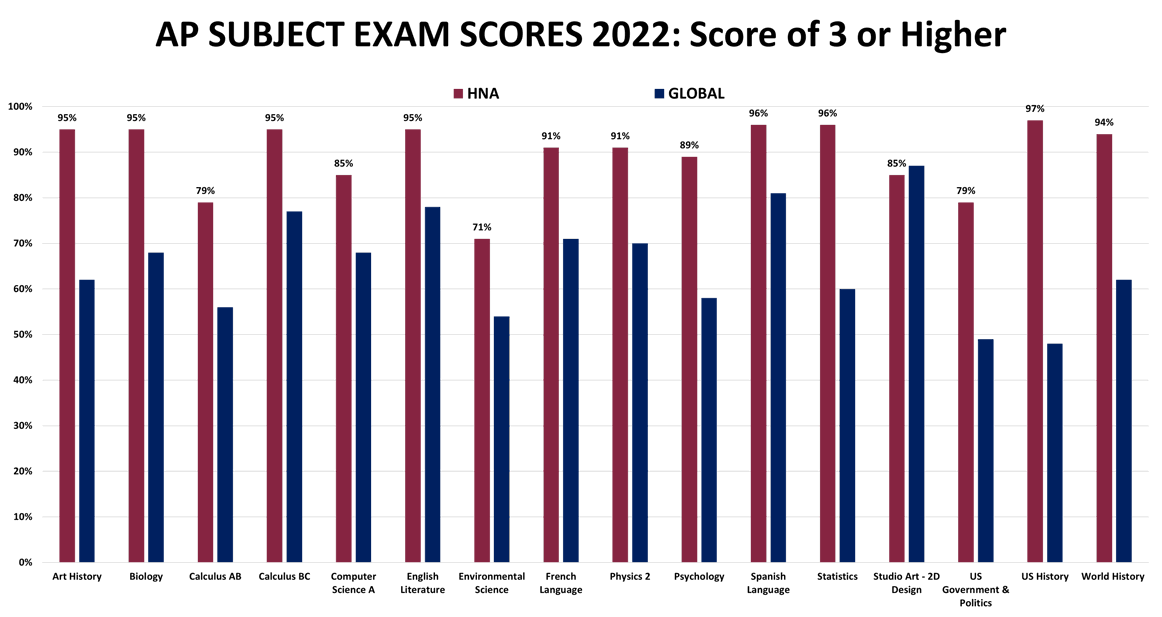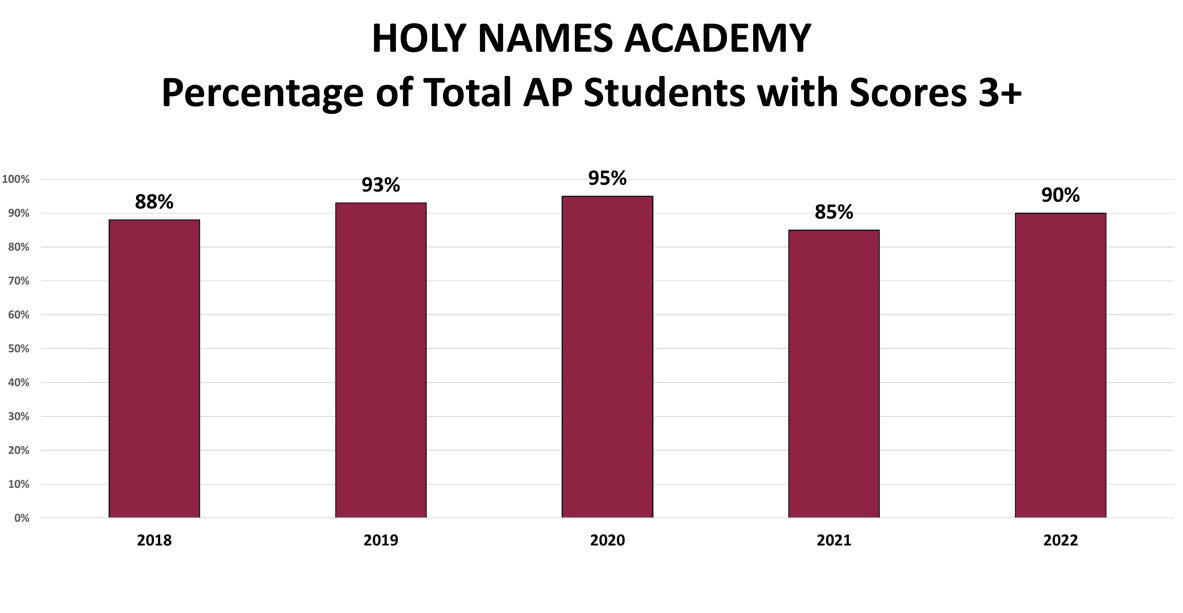 *Advanced Placement (AP) is a program administered by the College Board in which high schools offer college-level courses. Students enrolled in AP courses are tested on a national test day in May. Depending on her AP scores and the policies of the college she subsequently attends, a student may earn college credit and/or gain early access to upper-level college classes. The exams are scored on a scale of 1 to 5, with the grade of 5 receiving the rating of "extremely well qualified." Generally, a score of 3 or above is necessary to earn college credit.