Morning Shuttle Service: Smooth Acceleration
October Update

We are happy that the first months of the morning shuttle service for HNA students have been such a success! We are grateful for the wonderful feedback we have received from families who are using the shuttle service. The routes for the North and West are full, but there is still availability on the Northwest, South, and East routes.
Inquiries about our morning shuttle service can be directed to businessoffice@holynames-sea.org.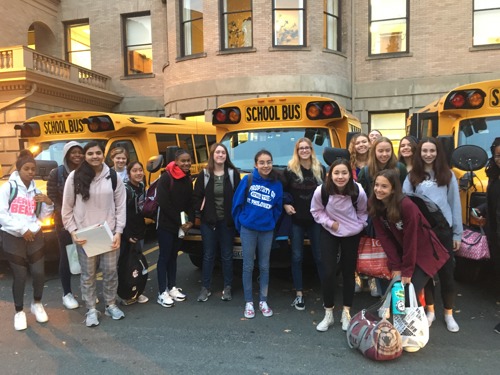 Morning shuttle crew on a beautiful fall morning!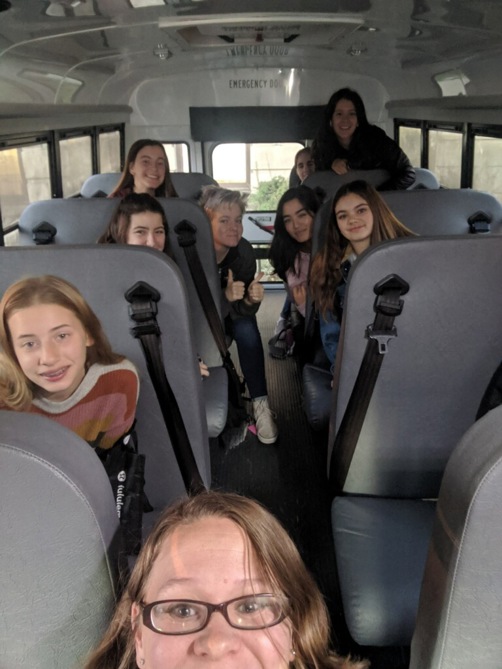 Tricia Cavanaugh '03 takes a selfie with the Northwest Route.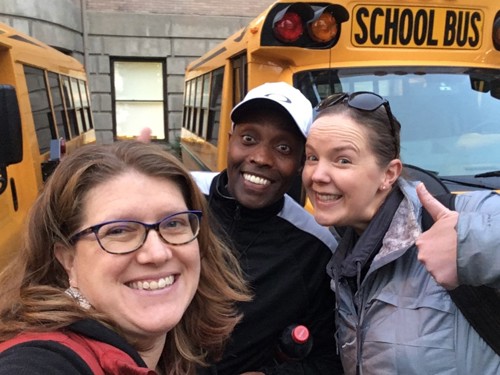 Above: A few of our shuttle bus drivers, Becca Shope '95, Donald Jackson, and Lacey London!
Left: Some of the West Seattle and East Route riders.